THE RODS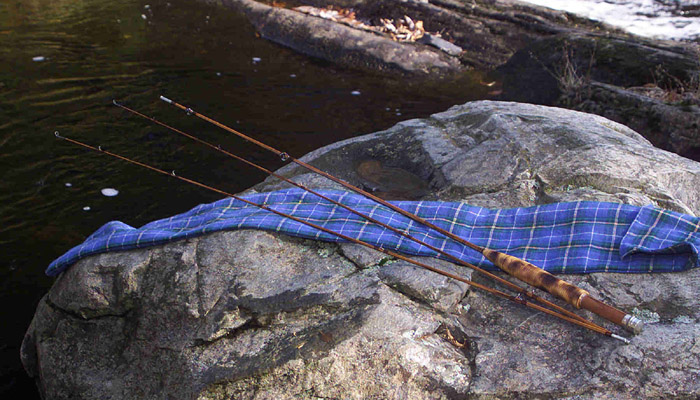 I build split bamboo fly rods using only the finest materials...Grade A++ Tonkin Cane, Pearsalls Silk winding thread, Snake Brand Guides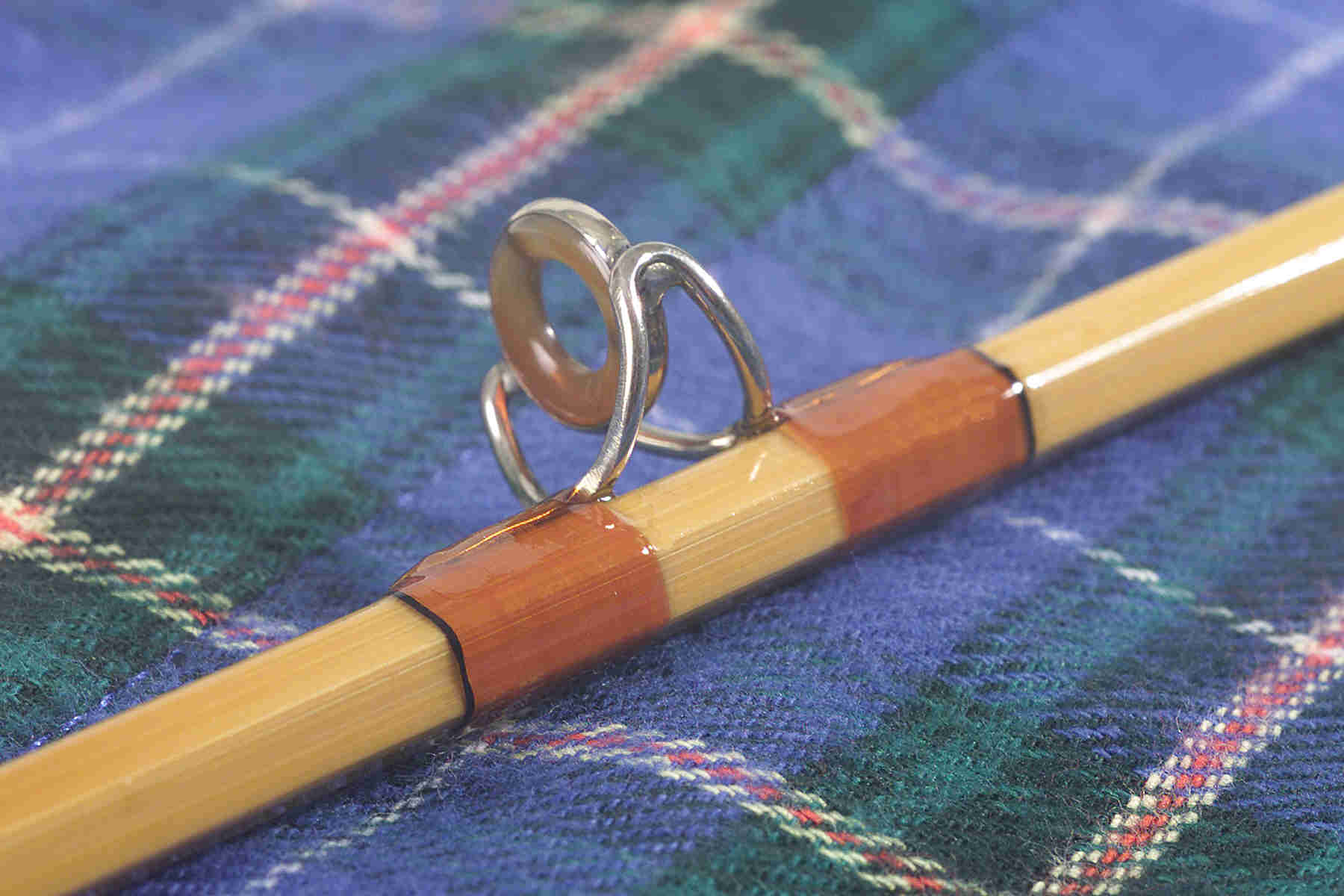 ........
Bellinger or CSE ferrules, and Venarri or Bellinger reel seats.....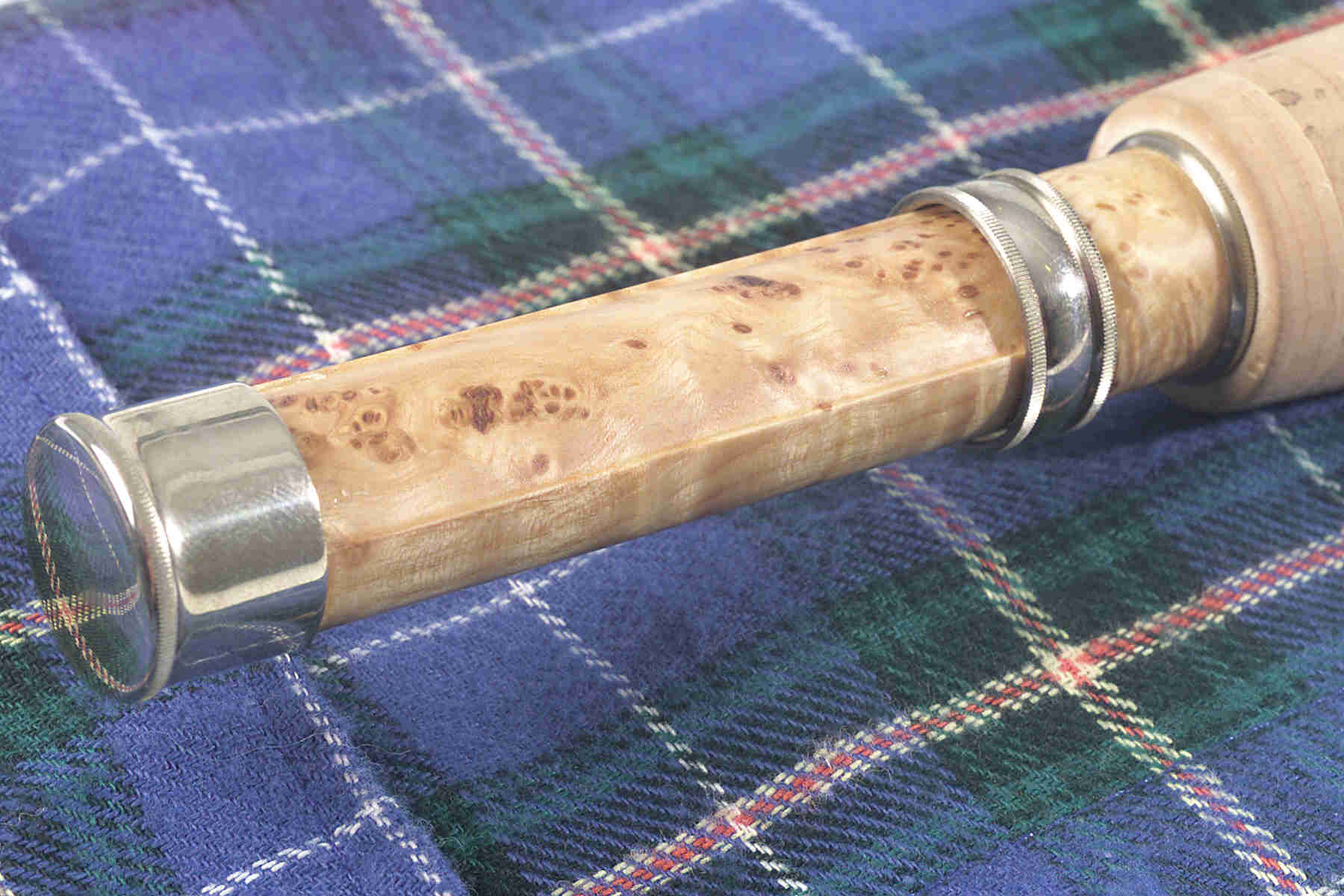 Most of my rods are flamed to a medium brown tortise shell appearance, but I ocassionally build blonde (natural color) and browntoned rods as well. They all come with my trademark Nova Scotia tartan rod bag and a heavy duty aluminum tube with brass accents. All rod hardware is nickel silver (with the exception of optional aluminum sliding bands on cork reel seat)
I build mostly short, light line weight trout rods, but I have some nice longer, heavier line rod tapers if you so desire. My rods are 6 side (hexagonal) models and I will be offering a 4 sided (quad) model at a later date.
Each rod takes 150 to 250 hours of painstaking labor and attention to detail to produce what I think is every fly fishers dream rod from the ultimate material...
FISH BAMBOO!